Fire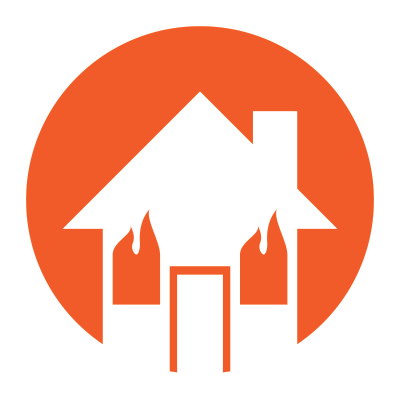 Fire Safety Is Our Top Concern
Fire is the fastest way for structural damage to occur. Even with fast response times from the fire crew there can still be significant damage. These properties must be fully evaluated, and this may be time consuming. Basin Flood and Fire takes the appropriate time to address any and all areas damaged. For a fire loss to be properly mitigated and rebuilt, the proper training is a must. The hazards present should be handled by professionals with experience necessary. Safety is a top concern with Basin Flood and Fire.
If you have been a victim of a home fire…
Get checked in at a Hotel (recommend one with a kitchenette).

Start the process of replacing important documents lost in the fire (licenses, passports, birth certificates, etc.).

Call Basin Flood & Fire for board-up services to secure your belongings and prevent any further damages.

Contact your local insurance agency to start the insurance claim process.

Contact the Red Cross of Utah to get additional help with immediate needs 1-800-RED-CROSS (1-800-733-2767).

Ask Basin Flood & Fire about options on getting clothing and bedding cleaned quickly.

Start a list for valuables and irreplaceable items (sentimental items).

Inform financial institutes of lost or damaged cards and check books.
Notify the Post Office to hold or forward your mail.

Do not enter your home until you are given permission that it is safe.

Do not turn on gas, water, or electric utilities until a professional has deemed them safe.

Get permission from Fire Department officials before you re-enter the fire-damaged structure.

Make sure to keep all your receipts for insurance purposes.

Ask Basin Flood & Fire about options on getting clothing and bedding cleaned quickly.

Pictures, pictures, pictures…